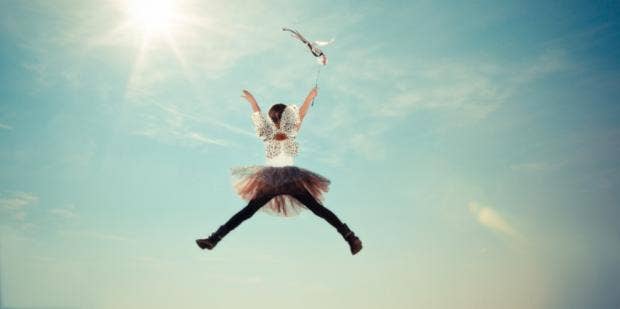 Some people fear death. Some people choose it.
What happens after death? Is there an afterlife? J.K Rowling wrote in her book, Harry Potter and the Sorcerer's Stone that "To the well-organized mind, death is but the next great adventure." 
Is there a verse or quote in the Bible that talks about death and the afterlife?
The Bible has verses and quotes about God and Heaven as a place where you go when your spirit leaves your body.
Whether you are religious or not, everyone is familiar with the concept of heaven. In some way shape or form, you've imagined what it would be like.
We have all said things like, "Heaven for me is going to be just an endless vat of Bacon that I can eat all day and never get fat."
Or maybe you've said, "Heaven for me is going to be just watching the fight scenes from every season of The Real Housewives".
There are movies and TV shows about what heaven COULD be like. For instance, there is Miracle Workers, a show where Steve Buscemi plays God, and you watch as the angels fulfill jobs and duties just like humans on earth.
There is the Good Place which makes us question the idea of morality and its effects on our afterlife status, leaving us on the edge of our seats to finally see what heaven could really be like.
Or there is What Dreams May Come, a movie starring Robin Williams, where he sees heaven as a blank canvas that is his to paint, but his loved ones aren't guaranteed a place there next to him.
We all want to believe that there is a beautiful afterlife waiting for us. But the idea of it is still quite abstract to us. The most commonly used descriptor in the Bible is paradise.
But Paradise is so subjective. And if you consider that the Bible was written over 2000 years ago, are we to believe that heaven is 250BC's version of paradise?
Or does it age with the times? Or did people who died in biblical times, get dropped into modern-day heaven? Perhaps Heaven is something completely different entirely.
Here are some Bible verses and quotes from scripture about death, the afterlife and heaven.
1. Make heaven your goal.
"But as it is, they desire a better country, that is, a heavenly one. Therefore God is not …